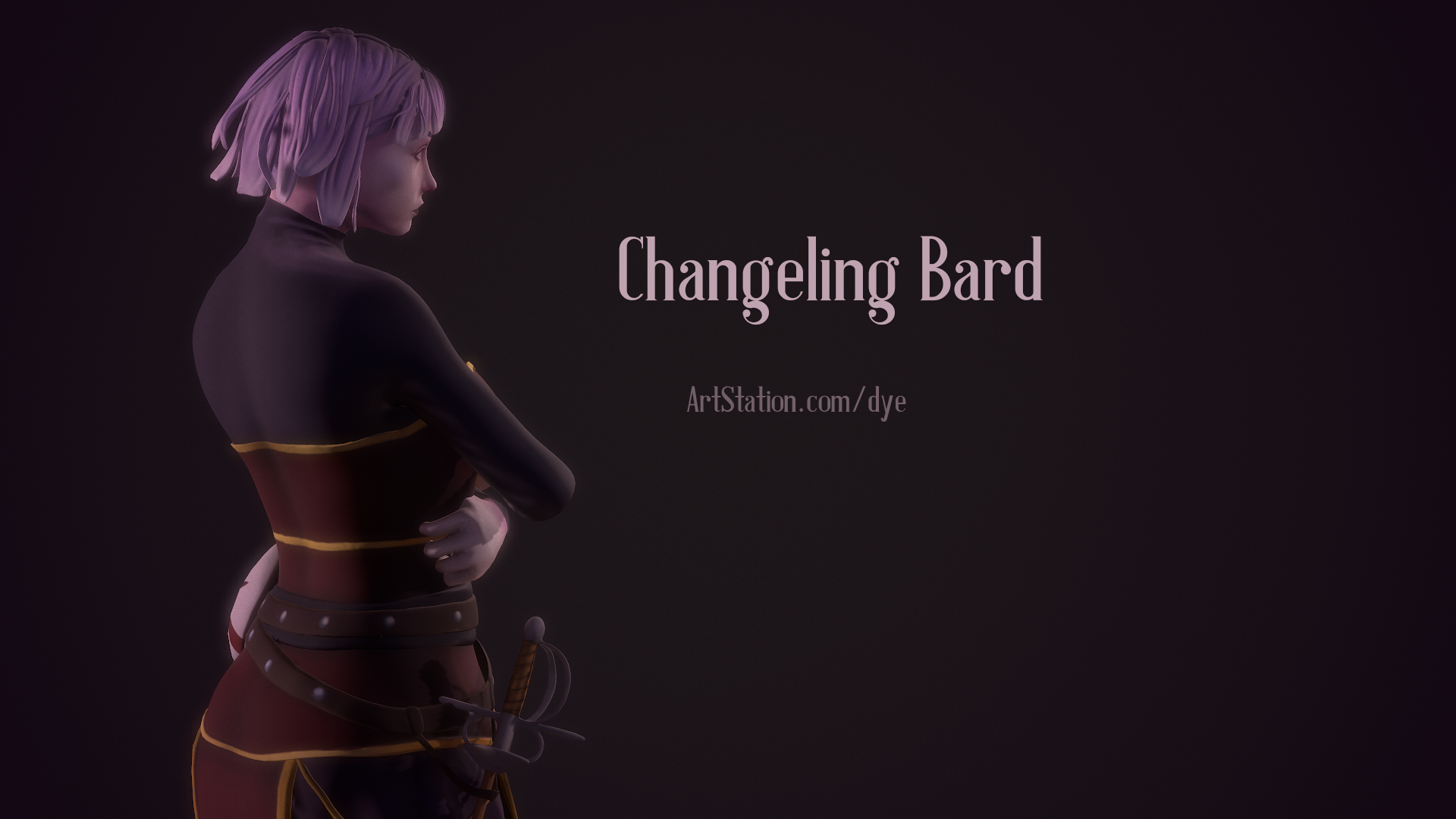 Changeling Bard - SFAS 2020
A downloadable asset pack
My submission for Search For A Star 2020 challenge.
I have created a 3D Character model based on my Dungeons & Dragons character Nix, which is a Changeling bard. Within this project I have faced a major challenge caused by corruption of my work, which made me redo pretty much my whole 3D character model, within only a week.
In other words, this projects has challenged me to work under extreme pressure, many mistakes were made, but overall I am quite happy with the overall outcome...
Link to ArtStation post: https://www.artstation.com/artwork/nQRnNO
Download